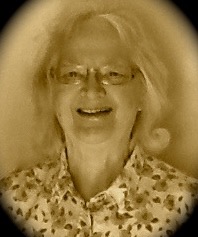 Dear friends, a little about us:
The start: Spring-85, fell in love with Jesus!
Travelling: More than 30 years with The Way, The Truth and The Life in Sweden, Norway, Germany, Switzerland, Austria and USA with our new Psalms, Hymns and "Heavenly Songs."
TV: The words of Jesus to the american people and worldwide: "Love one another!"                                  
Present: Retired from travelling because of health condition.
Romans: 12:4-6 "Just as each of us has one body with many members, and these members do not have the same function, so in Christ we are many form of body, and each member belongs to all others. We have different gifts, according to the grace given us:"
John: 15:6 "You did not choose me, but I chose you and appointed you to bear fruit-fruit that will last."
We are praying that our Lord Jesus Christ will build up the body of Christ, and that the "Heavenly Songs" including the stories in narrative form (from our songbooks with music sheets throughout the whole Bible), will be a part in his glorious work!
Kind regards, Liss & Odd Sorensen.
Contact: info@vsol.se